A taxonomy
of sculptural objects
Shadows of
mathematical perfection
Harmonic transformation
and evolution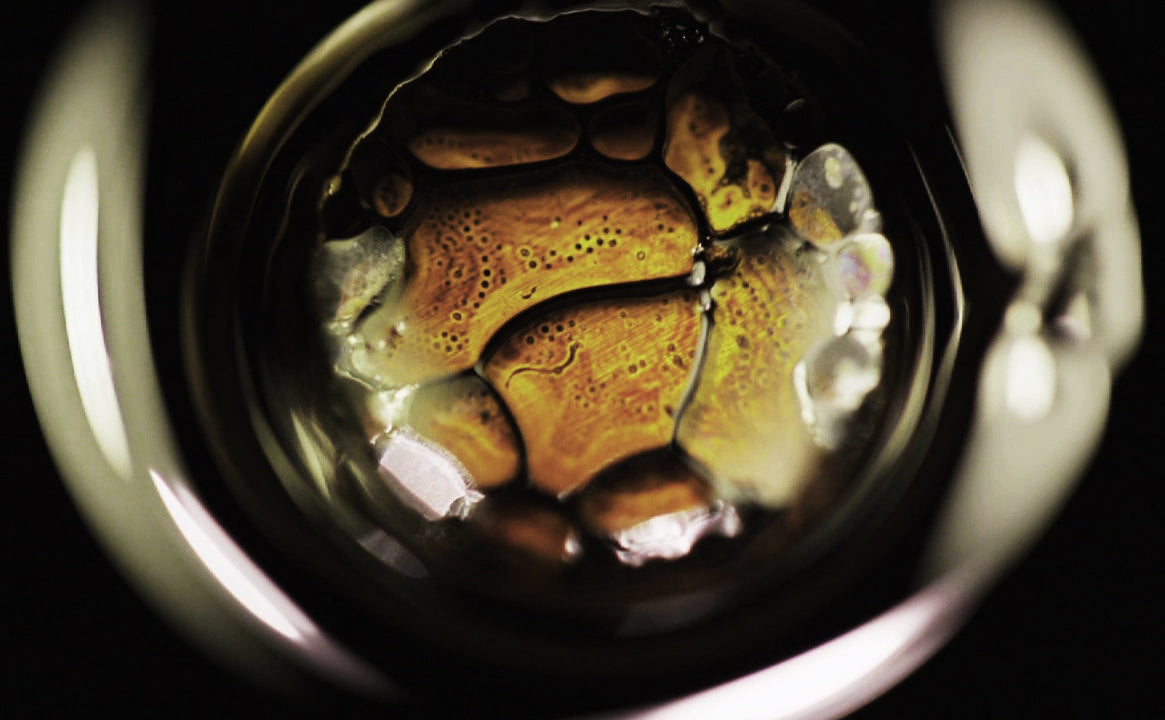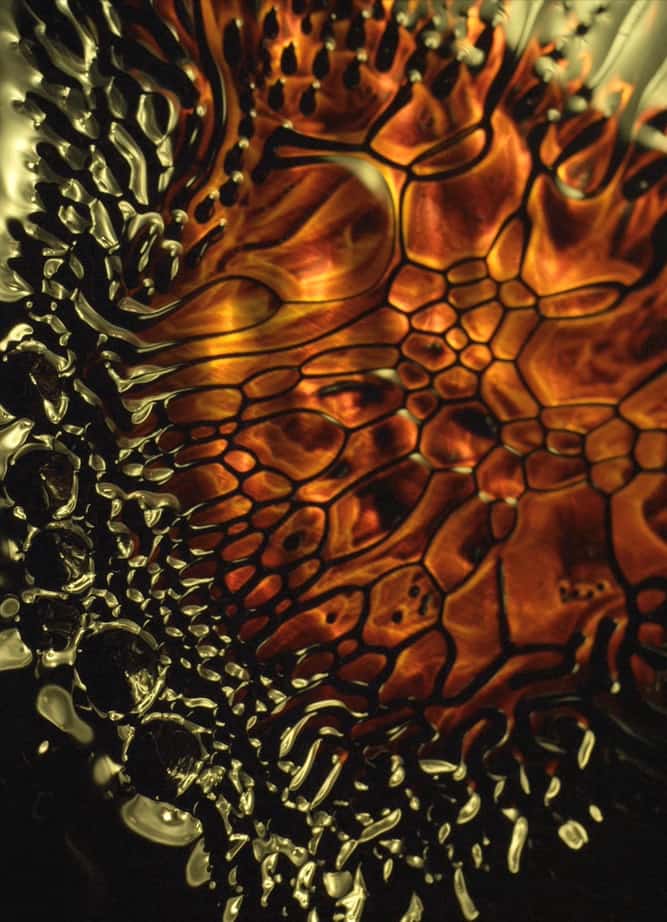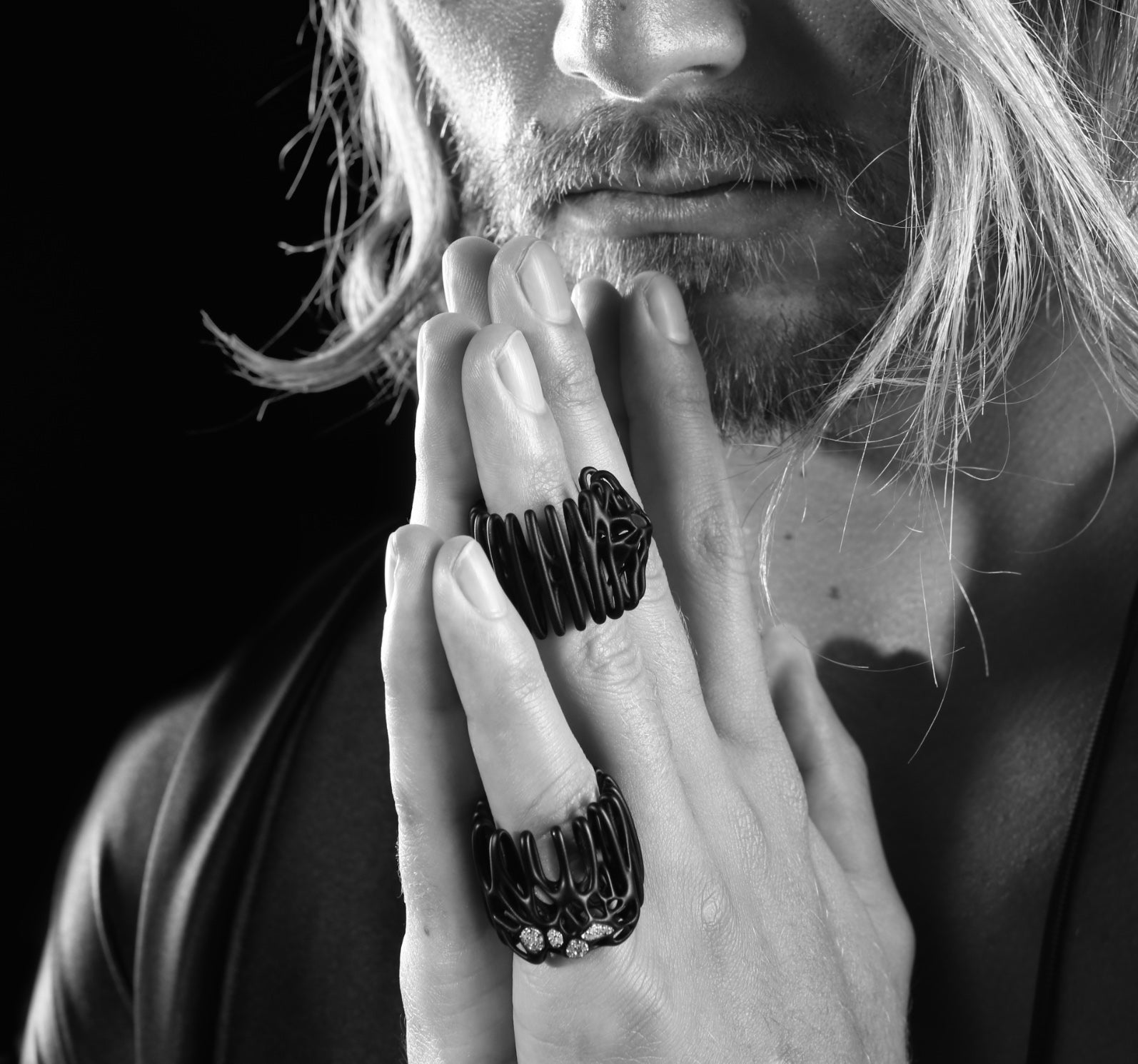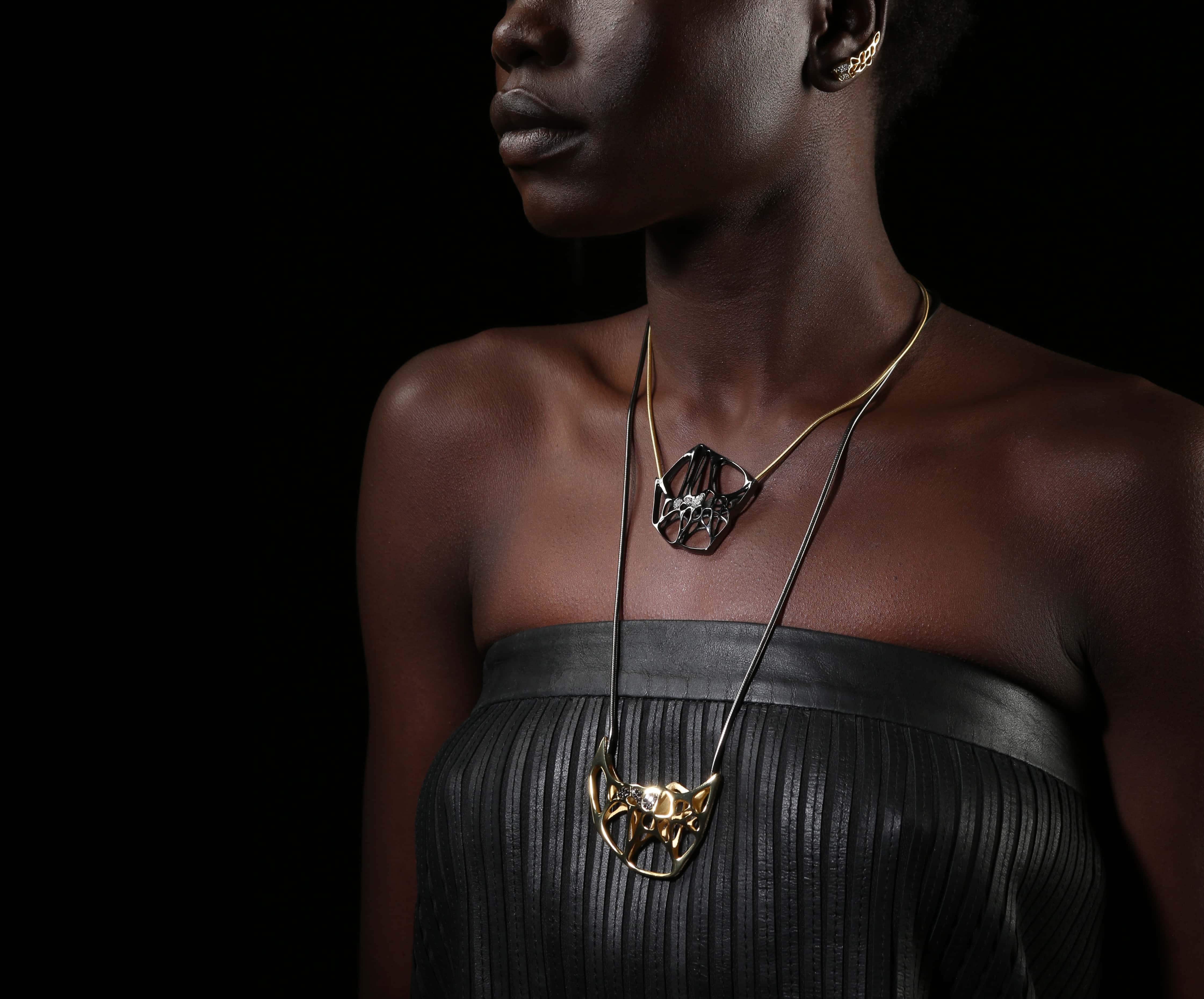 Bio
FLOWEN is a sculptural object-making laboratory focused on taking its designs to unforeseen levels of sophistication and luxury.

It is heavily influenced by the study of geology, biology, natural history, and science fiction.

Created by designer Flavia Lowenstein, the Specimens Collection reaches into an imaginary world of new forms to create Objets d'Art that redefine our perspective of Nature.

The sculptural wearable art pieces are 'digitally grown' in 925 silver powder from digital models, thus shaping raw materials through 'additive manufacturing'.

This completely seamless process has zero waste properties.

The introduction of computing in design and fabrication opened up the possibility of learning the processes and forms of evolution in nature through time.

Launched with an art installation exhibit during New York Fashion Week in 2015 and at the Page / La Brea Tar Pits Museum in Los Angeles, FLOWEN established itself at the crossroads of art and fashion.

Garnering incredible feedback from the Los Angeles Times, it made its debut at Paris Fashion Week in 2016.

FLOWEN was featured at the exhibition store for Manus x Machina: Fashion in the Age of Technology, for The Costume Institute's 2016 exhibit at The Metropolitan Museum of Art in New York, curated by Andrew Bolton.

The pieces are plated in 18k yellow and rose gold, black ruthenium and rare black 'gommato' coating. Enhanced with pave diamonds or sapphires.

The Specimens Collection is entirely Made in Italy.